With the advent of online streaming content and rise of OTT platforms in the regional watch space, my stint with web content began with SVF's online streaming platform, Hoichoi's celebrated webseries "Byomkesh" in 2017 based on the fictional stories of the iconic sleuth by Saradindu Bandopadhyay, where I played the titular protagonist.
There has been four aired seasons of Byomkesh so far and a 5th season is underway in December 2019.
Apart from this series, I have also starred in three other web mini films so far, all streaming on Hoichoi.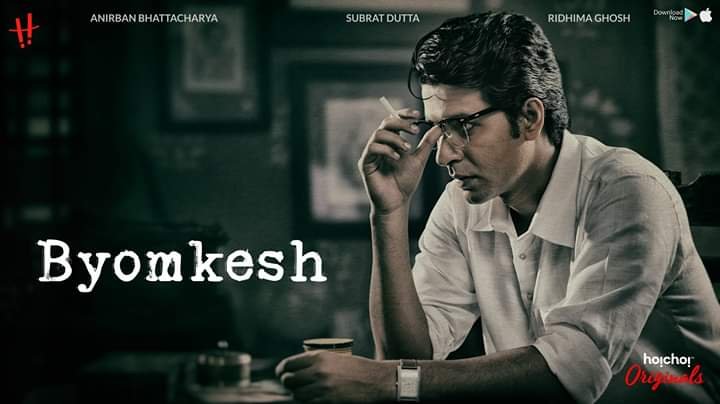 Byomkesh, Season 1 (2017)
(Character- Byomkesh)
Direction: Sayantan Ghosal
Production: Hoichoi
Byomkesh, Season 2 Bonus Episode (2018)
(Character- Byomkesh)
Direction: Sayantan Ghosal
Production: Hoichoi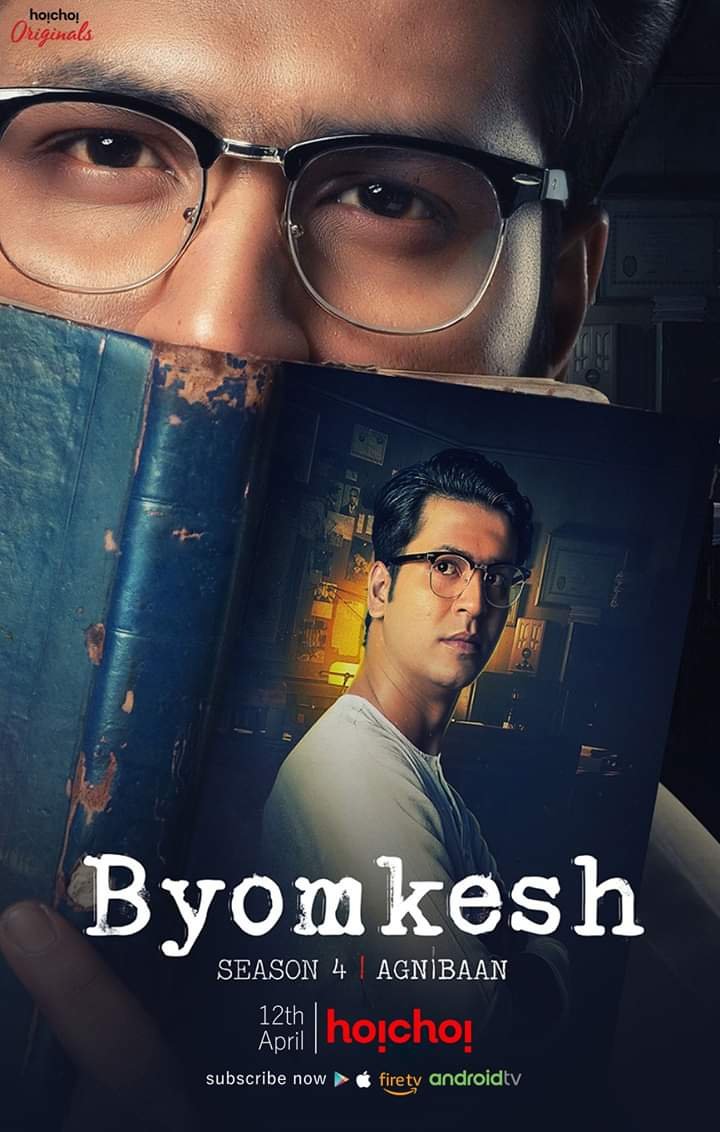 Byomkesh, Season 4 (2019)
(Character- Byomkesh)
Direction: Soumik Chattopadhyay
Production: Hoichoi
Robindronath Ekhane Kawkhono Khete Asenni (2021)
(Character- Atar Ali)
Direction: Srijit Mukherji
Production: SVF
Byomkesh, Season 2 (2017)
(Character- Byomkesh)
Direction: Soumik Chattopadhyay
Production: Hoichoi
Byomkesh, Season 3 (2018)
(Character- Byomkesh)
Direction: Sayantan Ghosal
Production: Hoichoi
Manbhanjan, (2019)
(Character- Gopinath)
based on Rabindranath Tagore's short story
Direction: Abhijit Chowdhury
Production: Hoichoi
Laboratory, (2018)
(Character- Reboti)
based on Rabindranath Tagore's short story
Direction: Soumik Chattopadhyay
Production: Hoichoi
Gopone Prem Chharan, (2019)
(Character- Indrojit)
Hoichoi Original mini film from the series Paanch Phoron
Direction: Suman Mukhopadhyay
Production: Hoichoi
Byomkesh, Season 5–7 (2020-21)
(Character- Byomkesh)
Direction: Soumik Halder
Production: Hoichoi
Actor
ANIRBAN BHATTACHARYA
DIRECTOR,WRITER